Callen Shaw
is a game developer focused on helping people have fun.
In 2008, he began releasing Xbox 360 games as
The Unallied,
and now works on the Kickstarter-funded
Super Dwarf Madness
and other projects. At
callen.me
you can learn about his projects, work, and experience.
Employment History
Independent Game Production
2008 to Present
The Unallied (See Below: Game Development)
Developed 10 commercial titles for Xbox 360, 2008-2013. In 2014, secured funding on Kickstarter for an online RPG-Shooter, Super Dwarf Madness. Released first mobile game, Drinkards, on Google Play and Amazon in 2015. Presented at game conventions in D.C., Baltimore, Seattle, and Boston.
Contract Development (Unity3D)
April, June, October 2015
Hired as contractor on interactive entertainment projects, including an online highscore table for an iOS and Android pinball app, a QR-Code registration app for tablets, and a re-skin of a digital celebrity autograph app.
Game Development
Featured Projects
Other Projects
Academia
University of Pittsburgh - Bachelor of Science in Computer Science. (April 2009, 3.26 G.P.A.)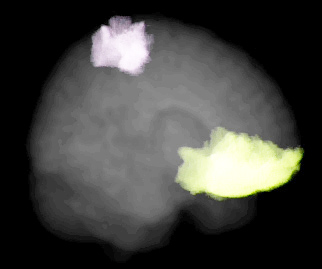 brain-sample.wmv
Research Projects
Brodmann-Area Volume Renderer
Summer 2010, directed under Liz Marai
Produced a volume renderer that highlights the Brodmann Areas in the human brain, using 3D scan data. See the results in the linked video.
Modelled an indoor evacuation system using QR Codes, tested as a directed scavenger hunt. Our
research
was included in the MobiDE 2009 conference.